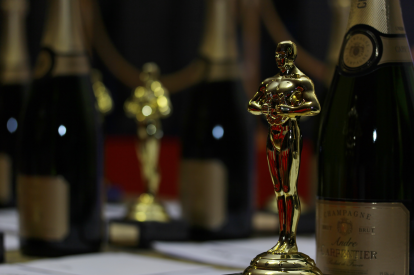 At Europa Group we take pride in ensuring our employees feel valued and motivated as the core of our business. Should you choose to join the Europa Group team there are various events you can look forward to throughout the year.
At the end of the year we hold our annual Europa Group Awards where employees can nominate each other within a variety of categories based on their hard work and contribution to the company. A range of prizes are awarded by the Managing Director as part of a glitzy ceremony with celebrity appearances. This is a fantastic event enjoyed by all and is a great incentive for staff throughout the year. In December each year, staff can look forward to the annual Christmas Party provided by Europa Group hosted at prestigious venues in Bristol.
Throughout the year, staff can get involved in our monthly achievement Shout Out awards where colleagues can nominate each other in reward for behaviour and attitude that goes above and beyond. With various charity themed days to support events such as Children In Need, there is always something engaging and fun to look forward to here at Europa Group.
During the working day, Europa Group staff can enjoy the recently refurbished chill out area called 'The Hub'. Here you can relax and unwind and even treat yourself to something from our local Deli shop including hot and cold food and drinks freshly made.
Europa Group are constantly looking at ways to improve the quality of our workplace for our employees and regularly take part in engaging sessions giving staff the opportunity to voice ideas and suggestions to continue to make Europa Group a great place to work.