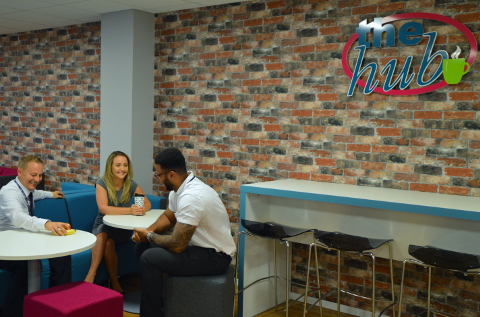 Whether you're looking to take the next step in your career or your very first step towards your new career, we're confident you'll find the right job for you. You'll find all the latest opportunities for joining us here with a wide variety of roles available in both our contact centre and head office.
How to apply
If you'd like to apply for one of our roles, simply email your CV together with a covering letter to jobs@europa-group.co.uk. To help streamline the review process, please make a note of the role you are applying for in the subject line.
Alternatively, you can upload your CV and covering letter using our simple upload form.
What happens next?
Our experienced recruitment team will be in touch once they have reviewed your application, considering how closely your skills match the description of the role you have applied for. We'll also take into account any qualifications that you have and your previous employment history. If you have been unsuccessful, we will provide you with some light feedback as to why we were unable to accept your application.
Interviews and Assessments
The next stage of the process will vary depending on the role. Successful head office applicants will usually be invited to attend a formal interview. If your application for a role within our contact centre has been accepted, more often you will be invited to attend one of our assessment days.
What can I expect at the assessment day?
Assessment days usually last between 3 and 4 hours and are a great opportunity for us to get to know you and for you to know the company. Assessment days usually consist of:-
Coffee and welcome by a handful of our Team Leaders and Advisors
An outline of the company delivered by one of our Business Managers
Tour of the building
An ice-breaker activity
Group activity
Role play
Interview